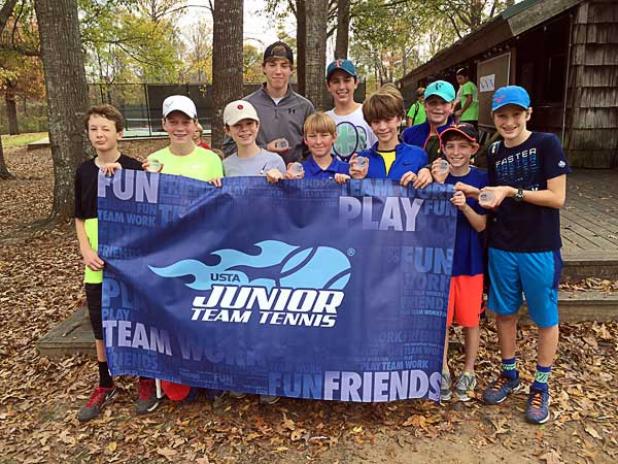 2017 Fall JTT State Championship
Tue, 12/05/2017 - 11:41am

Welcome to the 2017 Mississippi Jr Team Tennis Fall State Championships page!  The FALL STATE CHAMPIONSHIP will take place December 9-10 in Jackson, MS.
---
Friday 2pm UPDATE:
WE WILL NOT HAVE A CAPTAINS MEETING.  Just check in and get your folder/packet/shirts before your first match at the location of your first match.  If your first match is at 10:30, report to the site of your match between 9:45 and 10am to check in.  All match times will go on as originally scheduled.
Captains should turn in player consent form/waiver for each player on their team when they checkin for their first match.
SCHEDULES
Tournament Sites
Bridges Tennis Center
5055 Old Canton Rd
Jackson, MS 39211
Ridgeland Tennis Center
201 McClellan Dr
Ridgeland, MS 39157
Reservoir YMCA
6023 Lakeshore Park
Brandon, MS 39047