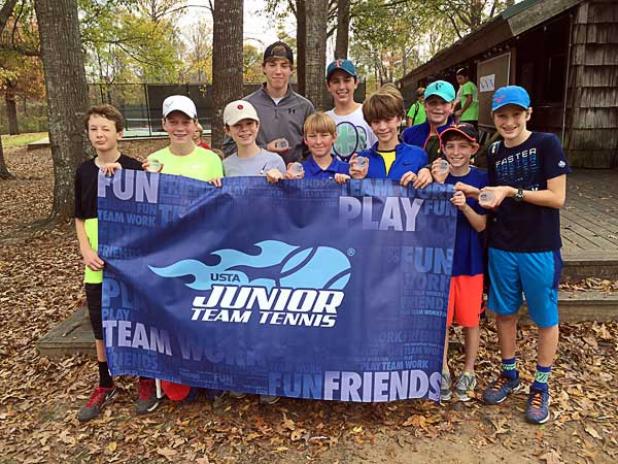 2018 Fall JTT State Championship
Tue, 12/05/2017 - 11:41am

The JTT FALL STATE TOURNAMENT scheduled for December 8-9 will be CANCELED and NOT RESCHEDULED for a later date.
Due to the weather forecast, we anticipate that it will be unlikely that we would be able to play at all.  Captains will be emailed information about refunds for players that are registered for the tournament
---
Captains should turn in player consent form/waiver for each player on their team when they checkin for their first match.
Tournament Sites
Bridges Tennis Center
5055 Old Canton Rd
Jackson, MS 39211
Ridgeland Tennis Center
201 McClellan Dr
Ridgeland, MS 39157
Reservoir YMCA
6023 Lakeshore Park
Brandon, MS 39047
CAPTAIN'S MEETING CONFERENCE CALL
- We will no longer have the captain's conference call due to tournament cancellation.
WEATHER UPDATES
- To subscribe to text alerts this weekend to update you about the weather and delay times, TEXT USTAJTT to 84483.  Text alert was sent earlier about tournament cancellation.  Due to conflicts on the calendar with other events and tournaments being scheduled at the tennis facilities we were planning to use, we will not be able to reschedule for a later date.
T-SHIRTS
If anyone would like to purchase a long sleeve tournament t-shirt, email Russell at russelld@mstennis.com for information and a picture of the shirt.