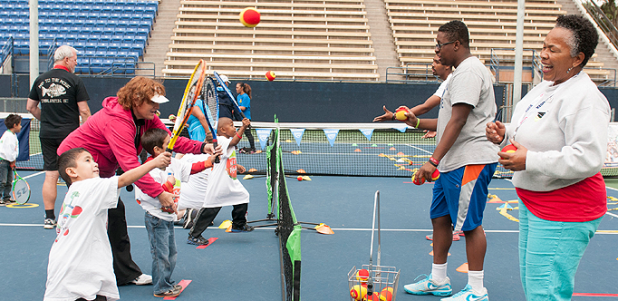 NJTL Regional Rally!
NJTL Regional Rally
July 29
Greenville, MS
When:       July 29, 10am – 4pm (Registration begins at 9:40)
Where:     Cypress Hills Tennis Club (1440 Oakwood Dr in Greenville)
What:       Drills, Games, Prizes, Match Play, FREE PIZZA LUNCH!!
Who:         Free Registration for all NJTL Chapter Participants!
To register for the Rally and let the
directors know how many
participants you will be bringing,
contact Birlette Jelks at 662-616-
9780 or SB Buck at 662-820-5207
The Host Site (Cypress Hills) will have a snack bar open throughout the day that will be selling drinks and food.
An NJTL Regional Rally is a day of tennis drills, instruction, organized match play, games/prizes, and fellowship!