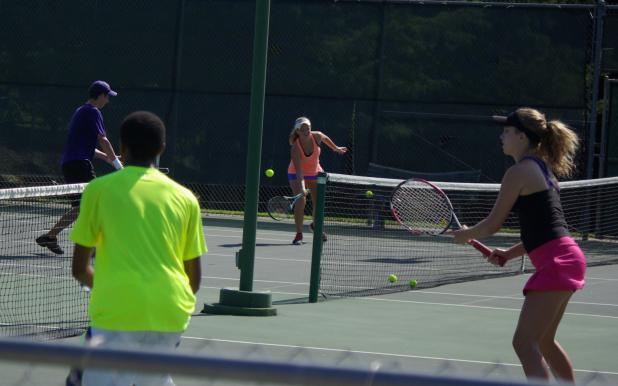 High School & Middle School Leagues
Do you want to keep your high school team playing year round? Contact the MTA to form a summer or fall league in your area with other high school aged teams, or to join an existing league. There are many 18 and under teams playing Junior Team Tennis in the summer and fall, and your high school varsity and JV team can be a part of it!
Don't have a middle school tennis team or league in your area or school district? Contact the MTA for assistance with helping form an unofficial Middle School League in your area. The MTA can help and share ideas about how to get a middle school tennis team up in areas where the school doesn't sponsor a team, and can offer grants to coordinators willing to start a league.
Contact Russell Dendy for more information or call 1-800-349-1683.