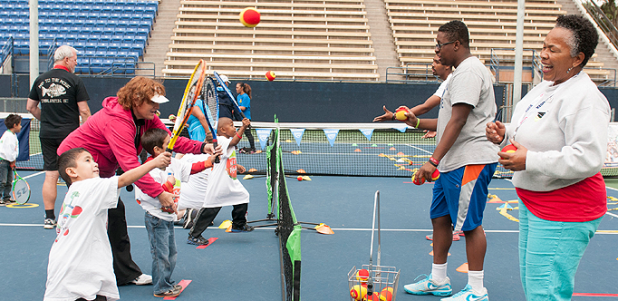 NJTL Regional Rallies
NJTL Regional Rallies
Two Mississippi NJTL's are set to host "Regional Rallies" this summer, as the Greenville NJTL will host an event July 10 at Cypress Hills Tennis Club, and Jackson Community Tennis Project NJTL will host an event at Battlefield Tennis Center later this summer (TBD & site will be updated once a date is decided upon)
An NJTL Regional Rally is a day of tennis drills, instruction, organized match play, games/prizes, and fellowship!
NJTL Regional Rallies are free to attend for all NJTL Chapters and their participants, and will feature refreshments and prizes for all attendees.
For more information on each Rally as well as to RSVP if you would like to attend, see each location's flyer below.