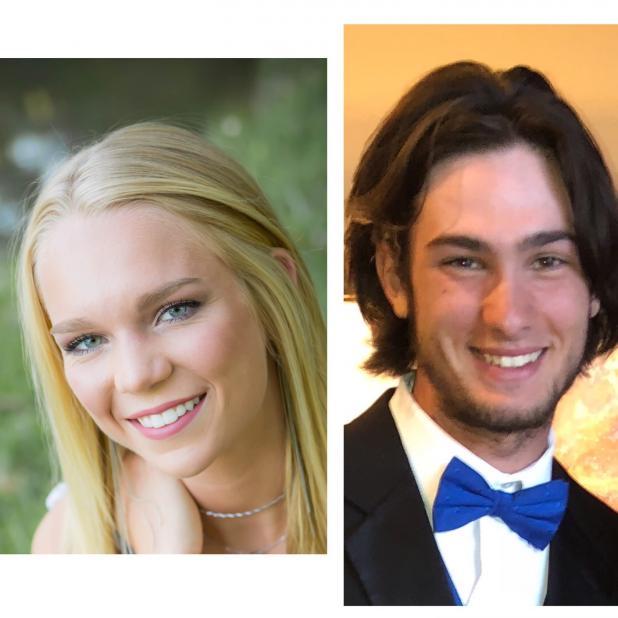 2018 MTA SCHOLARSHIP WINNERS!
2018 MTA SCHOLARSHIP WINNERS
            The Mississippi Tennis Association is proud to announce that the recipients of the 2018 educational scholarships were Lana Taylor of Brandon and Sebastian Rios of Baldwyn. Now in its eighteenth year, the program awards scholarships each year to a deserving young man and woman based on their accomplishments in the classroom, on the tennis court, and in the community.  
            Lana is the daughter of Alice and Larry Taylor of Brandon.  She is currently a senior at Northwest Rankin High School, graduating on May 15.  While at Northwest, Lana has been very involved in school activities including National Honor Society, Beta Club, Mu Alpha Theta, Model United Nations Club, and Duke University's Ignite Peer Mentoring Program. She received a Citizenship Award and the Cougar Award and was named Student of the Month. She plays soccer and is a CPR certified lifeguard. She is a Ready to Rally tennis instructor and an active member of Pinelake Church. Lana has played tennis for eleven years now.  Like most youngsters, she was involved in other activities like soccer, dance, basketball and even violin lessons; however, she decided that tennis was the thing she enjoyed the most, maybe because she achieved a number one ranking in the 12 and Under novice division and got her picture in the MTA calendar.  She mostly played junior tournaments at first, but then she discovered Junior Team Tennis, which she says was "right up her alley."  She started playing on the Northwest tennis team in the seventh grade and has been one of the main reasons for that team being a strong presence in 6A division tennis for the last six years. Lana has been accepted into the honors college at the University of Mississippi and wants to pursue a degree in chemical engineering with the ultimate goal of becoming a gynecologist.  Lana says that she will miss playing school tennis, but she plans to make tennis a part of her adult life. 
            Sebastian, the son of Tricia and Juan Rios, attended Tupelo High School, graduating in December, 2017. Sebastian was a well-rounded student who always led by example. An honor student himself, he was always willing to help others both in the classroom and on the tennis courts, donating his time to helping young tennis players in his community.  An active member of the First Baptist Church in Baldwyn, he used that avenue to find opportunities to serve others.  Sebastian's coach praises his dedication and commitment to improving his tennis skills and his hard work.  He was ranked #1 in Mississippi Juniors for several years and was ranked as high as #6 in the Southern Section. He has represented  Mississippi in the Southern Junior Cup for the past six years. In 2016 MTA awarded him the George Wilkerson Memorial Award, and in 2017 he received the Dorothy Vest Player of the Year Award. In 2016, he was honored at the Southern Junior Cup with the Most Valuable Player designation.  He also represented Mississippi in the 2016 Kalamazoo Nationals. He won 3 rounds of singles and 1 round of doubles.  He and his partner Larry Qu received a "Kalamazoo Doubles Players of the Day" award at that prestigious tournament. While at Ole Miss, Sebastian plans to pursue a degree in finance, and after college, he dreams of  playing professional tennis and maybe becoming a teaching pro or opening his own tennis academy some day.