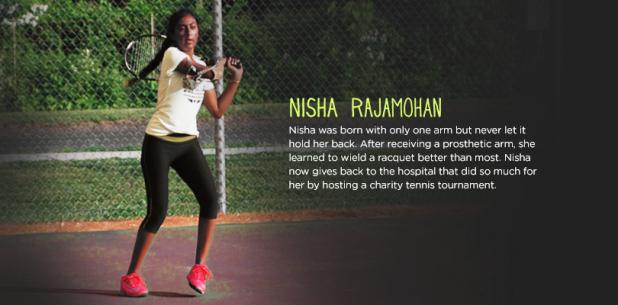 Find Yourself In The Game - Tell Your Story
Fri, 08/21/2015 - 10:53am
The USTA has an incredible story to tell, and it's not singular. We all know that tennis is more than just a sport. A player, fan or enthusiast of the sport, everyone is involved for different reasons — everyone has a story.   
 
We are embarking upon a new campaign that celebrates these stories and brings to life all that the USTA does to support the game.  Our story is all of your stories as you are what make this organization and sport great.  
 
We are inviting you to briefly tell your story of how the game of tennis has made an impact in your life — how you have found yourself in the game.  Share your tennis story on social media using the hashtag #mytennismygame or at  www.usta.com/found   
 
To further support this effort, during the US Open we will be launching a TV and social media campaign that will invite anyone who has been impacted through tennis and/or the USTA to share their story as well.
 
Help us make this campaign — your campaign — a success.
- Katrina Adams -
Chairman, CEO and President
USTA