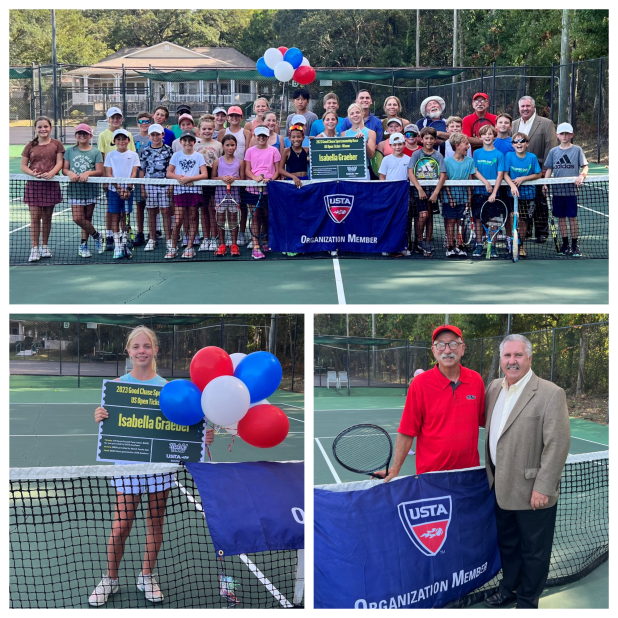 Good Chase Sportsmanship Race has its first winner, Isabella Graeber
USTA Southern announced the Good Chase Sportsmanship Race in collaboration with the Match Tennis App in June, and the winner is Mississippi's own, Isabella Graeber.
Isabella Graeber of Ocean Springs is a rising 8th grader and won with 11 nominations. She is ranked 3rd in the state and 59 in the Southern Section. With over 600 players nominated, Isabella really set herself apart with her exemplary sportsmanship and positive and respectful manner on court. 
Tom Daglis, USTA Mississippi President, presented Isabella with her award at a special ceremony held locally in MS, and Isabella and her family are excited to attend the US Open Championships.
From May 1 to July 31, 2023, the Good Chase Sportsmanship Race promoted good behavior by junior players during tournaments. The purpose of the race is to incentivize and reward players who exhibit exemplary sportsmanship, with the ultimate goal of creating a more positive and respectful tournament environment for all participants.
Isabella earns a Grand Prize trip for two ground passes to the 2023 US Open (worth $300), a $500 grant for a hotel (supplied by USTA Southern) and $800 in airfare provided by Match Tennis App. Congrats Isabella!