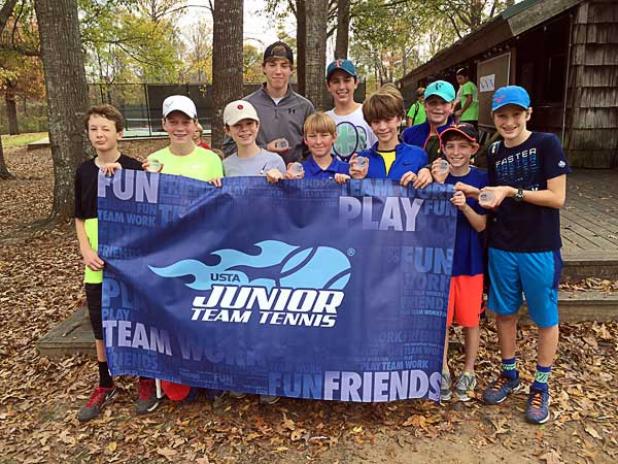 2022 Mississippi Fall JTT State Championship
Tue, 12/05/2017 - 11:41am
Mississippi FALL JTT State Championship
November 19-20, 2022
LOCATION: Ridgeland, MS
The Mississippi Fall JTT State Championship will be held Saturday, November 19 through Sunday, November 20.  Teams must qualify through a JTT Local League in order to be eligible to participate.  
The format for the tournament will be Single Gender (boys and girls teams separate), and each team must have a minimum of 4 players.  Each match will consist of 2 doubles courts and 4 singles courts.
Player amenities will include lunch both days & a long sleeve t-shirt
If we have weather delays during the tournament, visit this site for updated times and schedules.
TOURNAMENT RULES & REGULATIONS
TEAM REGISTRATION FORM
HOST HOTEL INFORMATION
PLAYER CONSENT FORM (each player fill out ONLINE prior to the tournament)
LODGING FORM

(out of town captains fill out by 11/20)

CAPTAINS MEETING RECORDING
SCHEDULES
TOURNAMENT SITES
- Ridgeland Tennis Center
201 McClellan Dr, Ridgeland 39157
- Parham Bridges Tennis Center
5055 Old Canton Rd, Jackson 39211