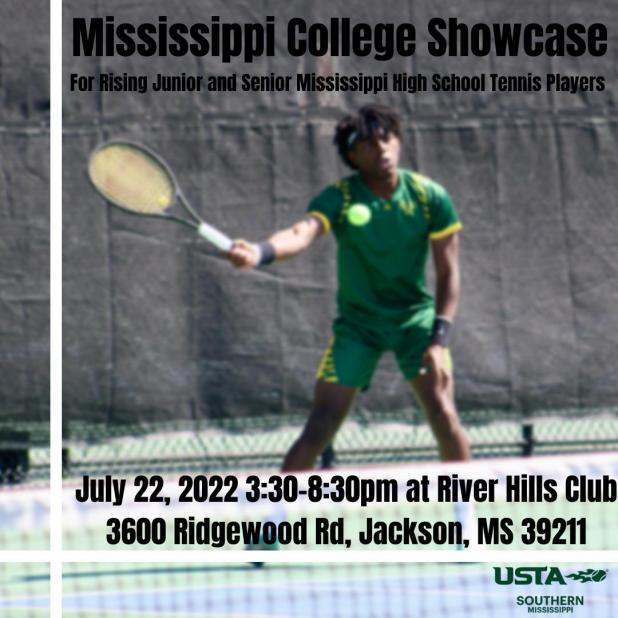 2022 College Showcase
Calling all rising high school juniors and seniors! We are hosting our 1st Annual Mississippi College Showcase this July!
At River Hills Club on July 22nd, this College Showcase will feature college coaches from all over MS and surrounding states. These coaches will be traveling in to watch our top juniors from all over the state compete and play matches. We will also have a 1 hour Q & A discussion with the coaches where all the players and parents can learn about the different divisions and classifications and options for college tennis!
Click on the links below to register, either as a player or as a coach. Each player will need to register both by filling out the form and by registering for our College Showcase Tournament on the links below. Coaches who fill out the form will have their schools listed on the flyer and on this website.
Space is limited! We will be able to take 24 boys and 24 girls. Selection will be made by a combination of age and registration date. Rising seniors will be selected first, followed by players who registered first on the registration form.
Players:
Step 1 - Fill out the Player Registration Form
Step 2 - Register on the Tournament Registration Link
Coaches - All coaches must register using the form below.
This coach registration will ensure that we have your school listed and you will receive all the information after the tournament on the players.