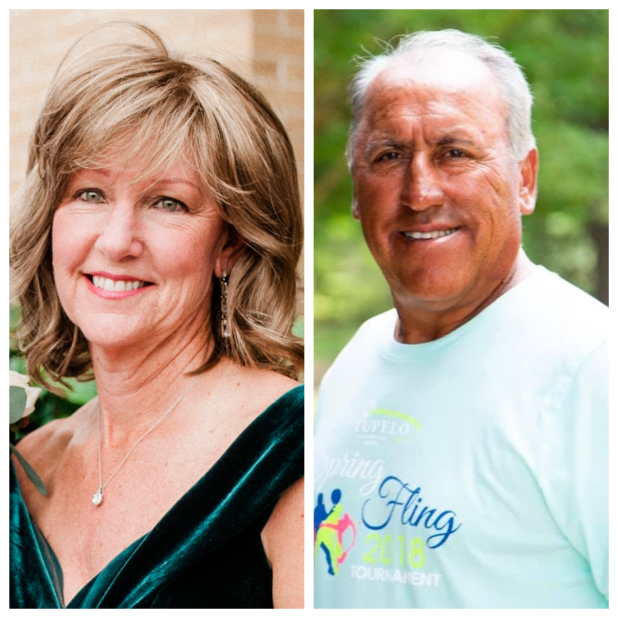 April Adult League & JTT Captains of the Month
Wed, 04/19/2023 - 10:49am
Each month, we will be highlighting Adult League & Junior Team Tennis Captains from each area around the state who've done an exemplary job captaining. This month's Adult League Captain of the Month is Mary Margaret Swedenburg. She was born, raised, and still resides in Columbus. She's married with 3 sons and 3 grandchildren. Mary Margaret's husband and sons all play tennis as well. She started playing tennis at the age of 30 and has loved it ever since.
"I became a captain after about 5 years of playing and have captained since. I enjoy the organizing and strategizing that is involved. Mostly, I treasure the friends I have made through the tennis culture. There is nothing better than "tennis friends" to have with whom you can play tennis, travel, and share life's best moments!"
This month's JTT Captain of the Month is Omar Alcaino from Tupelo. He is the Tennis Director at Tupelo Country Club and has been captaining there for 10 years.
"Our U18s now have been together for 7 years now, started with them as U10s. Our current U10s are wanting to follow their experiences and records."
Quoted below is North East Mississippi JTT Local League Coordinator Mark Robbins.
"Omar has captained teams in multiple age groups ever since he started at Tupelo Country Club. He does a great job at getting his parents involved by training them to help run the teams one he gets them set up. His teams are consistently strong and he has lead several teams to advance to sectional championships. I'm thankful for him and all our local captains who help support and grow tennis in our area."