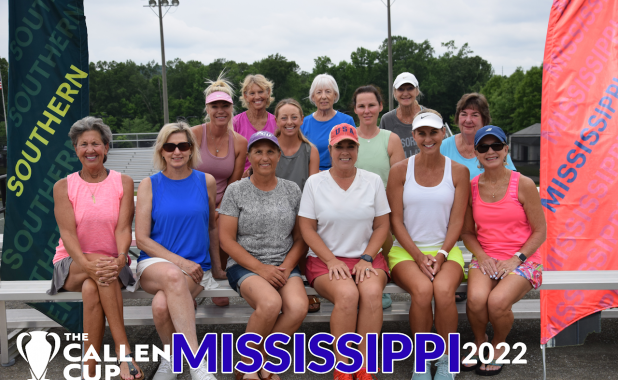 USTA Southern Callen Cup
Wed, 06/29/2022 - 12:23pm
The 35th annual USTA Southern Callen Cup, formerly known as "Senior Cup," continues to be the USTA Southern Section's crown jewel of adult competition in the South.  The event was recently named after the late John Callen, who served as USTA Southern's Executive Director and COO for 33 years.
Up to 300 of the top players in the South go to Pelham, AL, to represent their states in the team competition in Men's and Women's 35-75 age divisions.  Some of the players involved were former pro players or top junior players in the nation, as each state tries to send its very best players.
A committee and a group of team captains come together each year to invite and select some of the top Mississippi residents in each age division to represent the state in the "all-star" event.  
The women's team finished 7th overall in the event combined, but perhaps the highlight of the event for Mississippi was its Men's 35 team coming up just short of a championship as they fell to Alabama in the finals.
For more information on Callen Cup, visit these links: