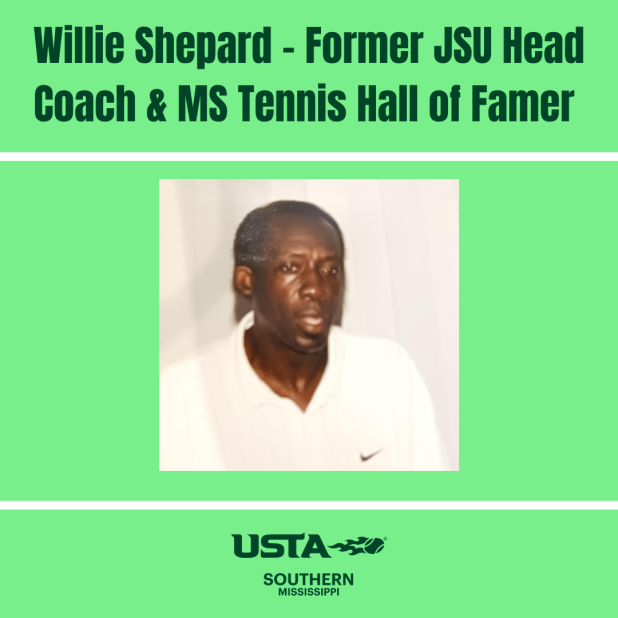 Willie Shepard HBCU Highlight
Tue, 02/28/2023 - 10:00am
Historically Black College University (HBCU) tennis programs are another aspect of Black History Month that deserve attention, as many of these programs have long, storied histories.
Willie Shepard was perhaps one of the most well-known HBCU tennis coaches in Mississippi, as he put together an illustrious career on the court and then as a coach. A native of Ferriday, LA, Shepard transferred to Jackson State where he graduated in 1980.  As a player, Shepard made the All Southwestern Athletic Conference team consecutive times. 
In 1987, Shepard returned to Jackson State as the Men's and Women's Tennis Coach, and went on to win six SWAC Conference titles (five men, one women).  Shepard was a five-time SWAC Coach of the Year, and was inducted into the Jackson State Sports Hall of Fame posthumously in 2000.
Shepard's career was so impressive that he was voted into the Mississippi Tennis Hall of Fame in 2007.