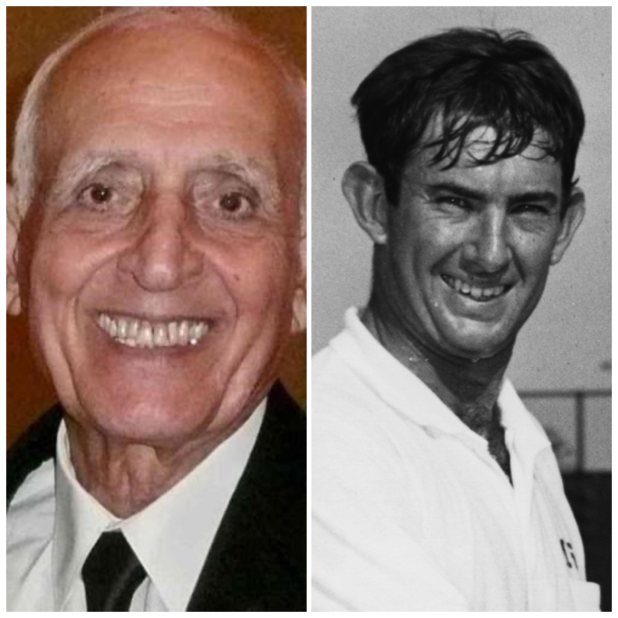 MTA mourns the passing of Peter Koury and Bobby Brien
Wed, 01/04/2023 - 11:42am
Mississippi has lost two beloved tennis figures and Mississippi Tennis Hall of Fame members in December, as Peter Koury and Robert "Bobby" Brien recently passed.
Koury was born in Natchez and moved to Leland as a child, and after being introduced to tennis as a teenager, the sport became a lifelong passion of his.  Koury left an indelible mark on the game, not only as a player, but as a promoter and leader in the sport.  Koury served in many volunteer roles for decades, including being the President of the Mississippi Tennis Association.  He was instrumental in founding the Tennis Foundation of Mississippi, and for his efforts both on and off the court, he was inducted into the Mississippi Tennis Hall of Fame in 1997.  Koury also served as a volunteer on the Section level, as he served as the Treasurer of the USTA Southern Section and in 2007 was awarded the Jacobs Bowl, the highest volunteer service honor given by USTA Southern.  Koury also served in the US Air Force, attaining the rank of First Lieutenant.  A CPA by trade, Koury spent over 60 years in the business, but his life was defined by service to his causes and his family.
Brien spent his childhood years in Australia, and came to Mississippi State University in 1964 to play tennis and went on to become one of the best players the state has ever seen.  Prior to coming to the States, Brien was ranked the #2 junior in Australia, becoming one of the best junior players of his generation in Australia.  At Mississippi State, Brien won the SEC Singles title at the #1 position all 4 years of his career, and was selected as an All-American in 1966 and 1967.  Brien finished his college career with a 67-1 record, which eventually earned him entry into the 1981 Mississippi State Sports Hall of Fame as well as the prestigious induction into the Mississippi Sports Hall of Fame in 1985.
Brien did not stop there, as he won numerous titles as an adult, winning the Men's Open State Titles in Mississippi, Alabama, Louisiana, South Carolina, North Carolina, Virginia, and Tennessee.  Brien also served as a tennis teaching professional in Mississippi for many years, and was also inducted into the Mississippi Tennis Hall of Fame in 2013.